Motorsports and motoracing has always been a passion for me since i was child. I've started going on the racetrack in 2015 where i was renting or borrowing old piece of race leather as i was going on track only once a year.
But then, 2017, it became addictive. I started going more and more, and my cheap 2 pieces leather recently purchased was not the best of confort.
That's when a Friend introduced me to one of his old Sponsors, Matt Racing Moto. The French brand allowed me to completely Design my own racing leather from scratch. I didn't even know you could do that for such a limited number…just myself.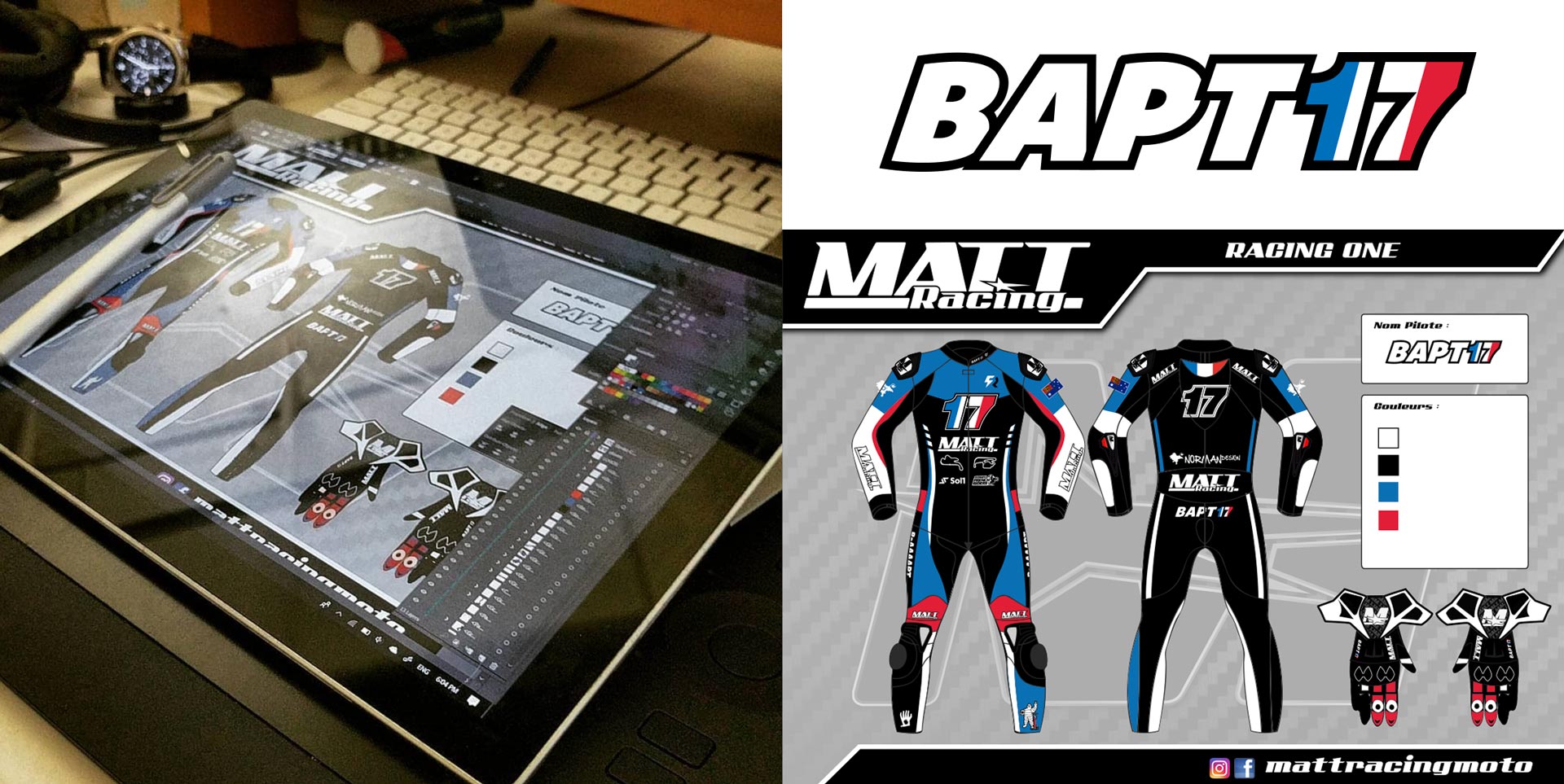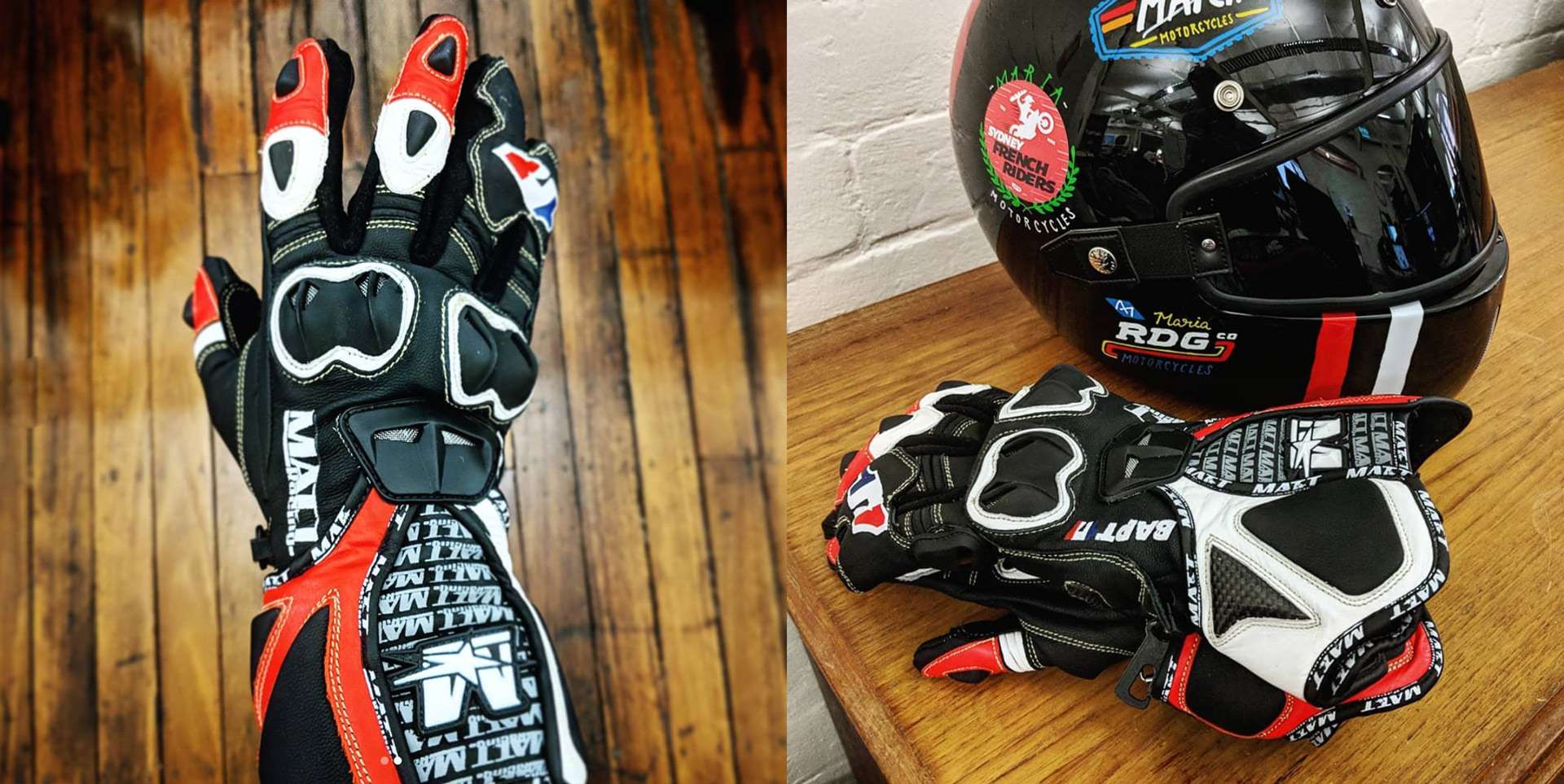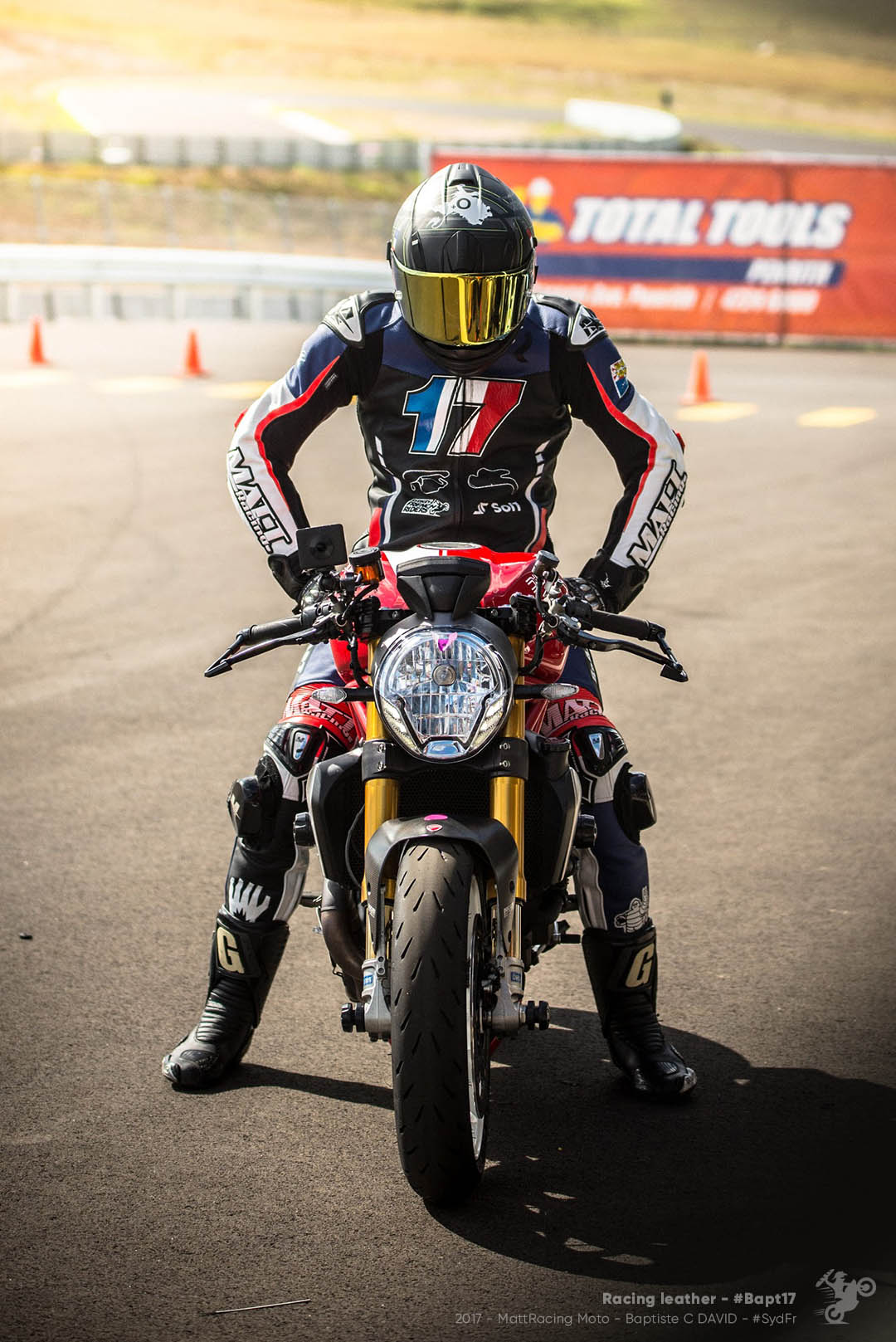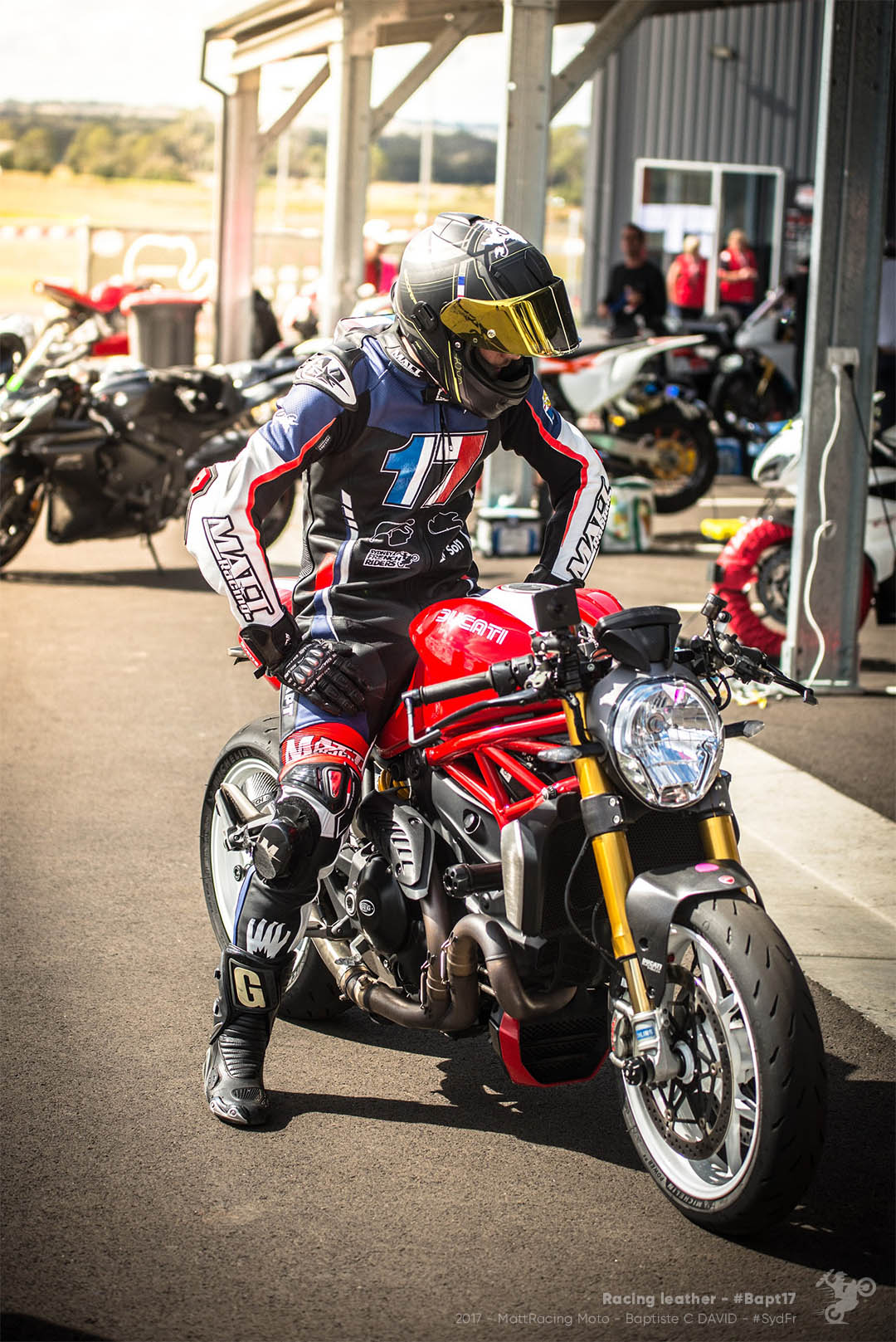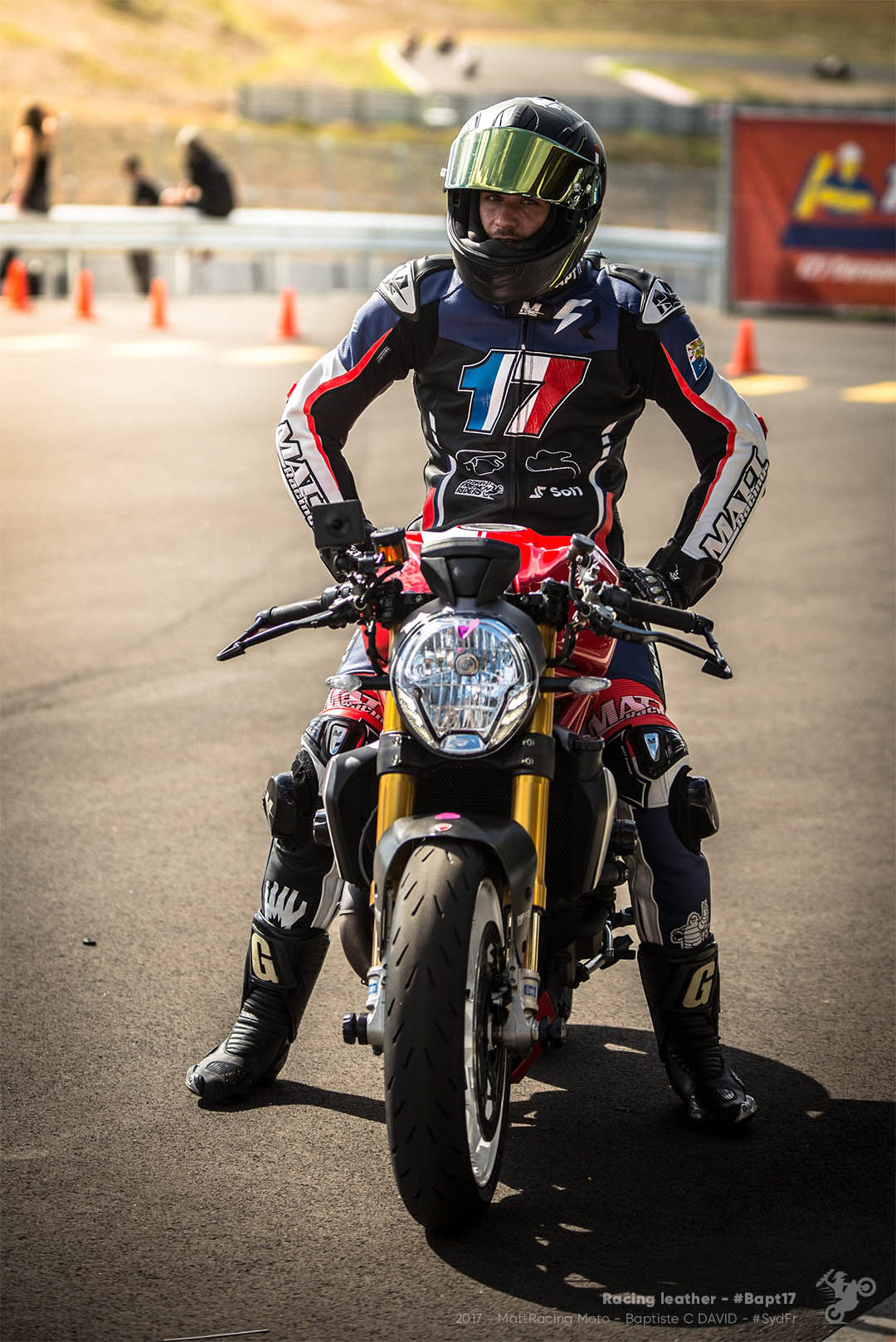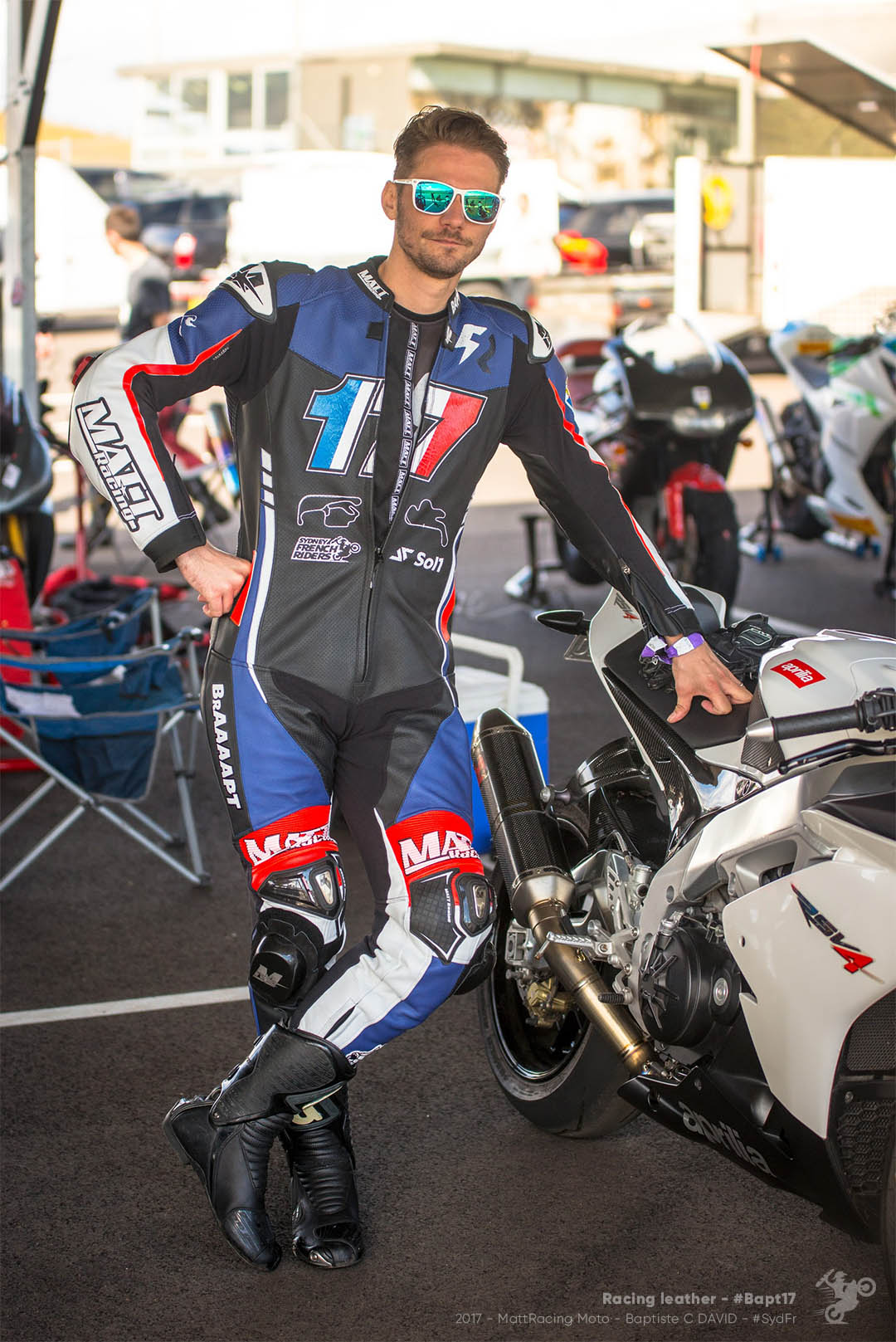 Bleu Blanc Rouge for the Sydney French Riders
I've probably spent more time scratching my head where to start than riding in the suit. What base colour? should i add Brands? and if i change bike? As people remind me how "French" i am down under… i went for a Tricolore version. Bleu Blanc et rouge… but on a dark base. it doesn't get too dirty if you fall. Tested and approved!
I've learned a lot designing the racing leather and gloves, quite a fun thing to do and can't wait to go back Track racing to have the excuse of Creating a second Race leather.